Welcome
This is Wayne Gerard Trotman's new website, the home of information about the author's life and work.
Biography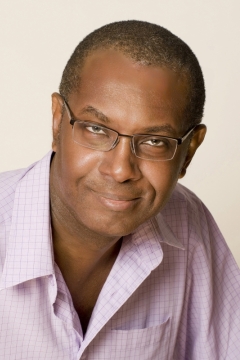 Psychic Wars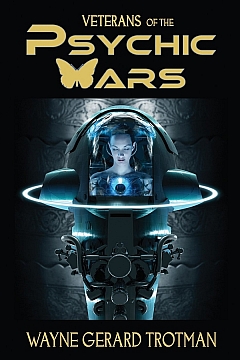 Kaya Abaniah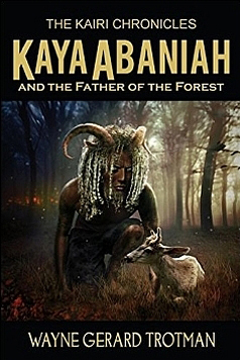 Reviews
The author's writing style is truly brilliant and his ability to draw you into his universe is second to none.

Rayven Darkiss Reads
...a medley of science fiction tropes, from aliens and spaceships to telepathy and artificial intelligence.

Amazon Customer Amazon.com
This is an entertaining kung fu film that mixes action, comedy, sex, and brutal, brutal violence.

TheSelfBiasResistor IMDB
...Trotman really deserves his own genre. It's alive, vibrant, fascinating, and intricate.

Brete Amazon.com
What's new?
New releases and new editions.
In 2016, Red Moon published their first ccokbook.
Rum & Red Peppers features 80 easy-to-follow recipes, illustrated with 164 full-colour photographs. Classic, inspired, and brand new creations by Wayne Gerard Trotman and Sherrie Trotman that reflect the traditional cuisines and rich cultural diversity of Trinidad and Tobago, the Caribbean, Armenia, the Middle East and the Mediterranean.
---
In 2015, Red Moon published 3 new titles and several editions.
The Kairi Chronicles - Kaya Abaniah and the Father of the Forest was published in all popular digital formats as well as paperback and premium hardcover editions. Kaya is the cousin of Roman Doyle's wife, Soraya. His adventures take place in Kairi, the Talisian name for the Caribbean Republic of Trinidad and Tobago. The novel features a cover image by fine art photographer and painter, Laura Ferreira and new illustrations.
---
Red Moon published a hardcover edition of Veterans of the Psychic Wars, which contains new illustrations.
---
New, improved cover design for Ashes to Ashes: Screenplay.
---
Get your eBooks autographed by Wayne Gerard Trotman!
---
In October, Red Moon published their first premium, photographic, hardcover book, Images of Cuba, followed by Classic Cars of Cuba in November.
What's next?
Architects of the Psychic Wars.
The next instalment in the Psychic Wars saga. The sequel to Veterans of the Psychic Wars.
Wayne Gerard Trotman will commence writing Architects of the Psychic Wars in February 2016. Several years have passed since the epic Battle of Miru and the events of Veterans of the Psychic Wars. There is a new danger. Death whispers his name. May the scribes record it. May it be written; may it be done.
---
Tweets by @WayneTrotman